GoTo


LogMeIn needed to transform from a 'house of brands' to a highly efficient and unmistakably differentiated 'branded house' unified under an all-new GoTo brand. Moving Brands collaborated with a cross-functional team to reposition GoTo, reorganise and simplify their product portfolio and create an iconic, flexible brand identity to enable customer experiences and business growth. The new GoTo helps customers spend more time on what is important to them.


LogMeIn (GoTo's parent company) approached Moving Brands for help simplifying their complex portfolio of products and services and reposition them as a leading global tech business. The goal was simple – create a new brand that stands out in a crowded market place and makes it easier for customers to understand and engage with their portfolio of products.

We started with a full and in-depth review of the existing brand and an audit of the competitive landscape. We collaboratively workshopped to define a brand strategy and story at the heart of the brand and moved to redefine both brand and naming architecture to add clarity to a previously complex portfolio of products and services.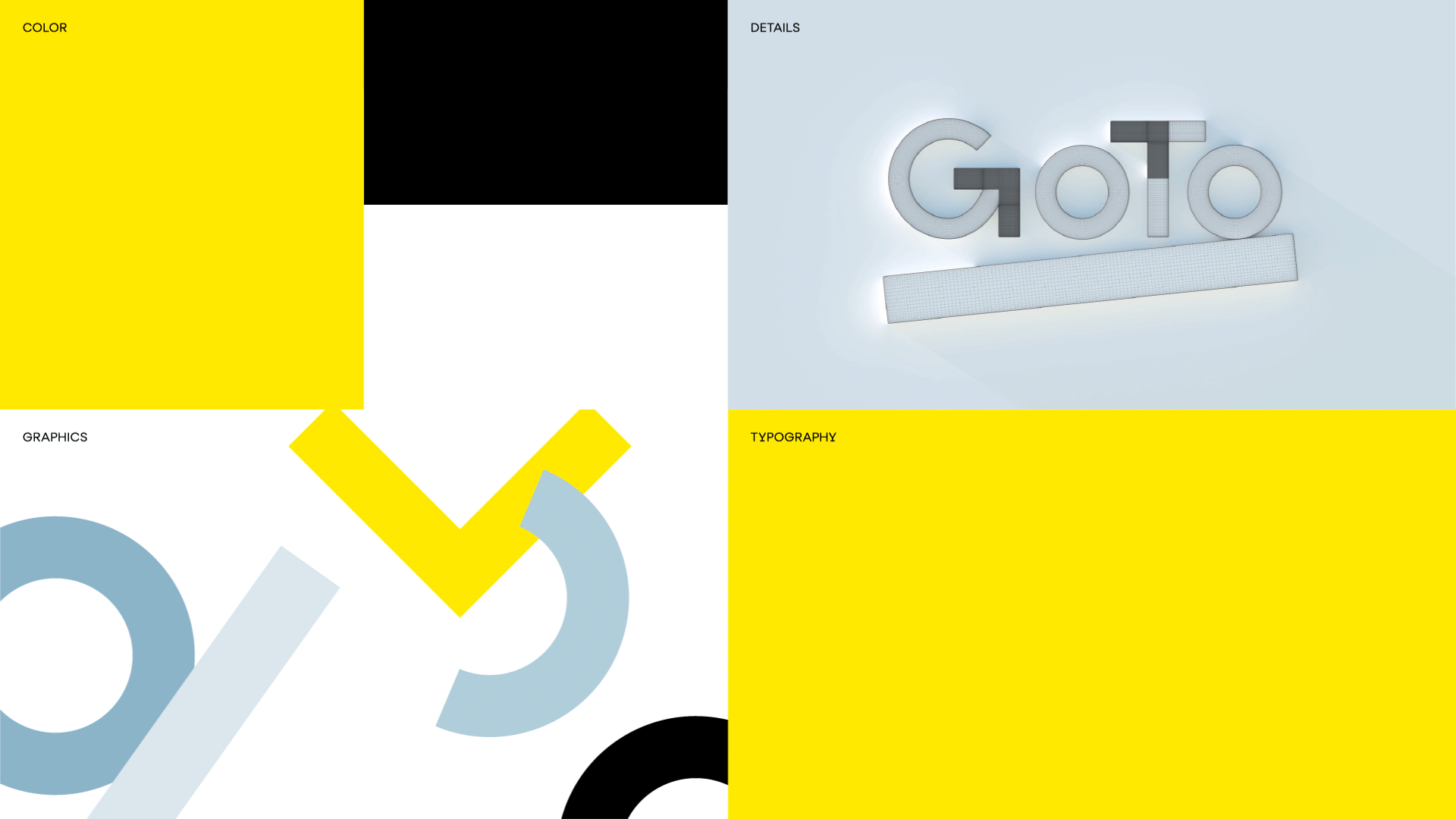 The new GoTo identity is a declarative breadth of fresh air with a clear intent to differentiate across sectors.

We delivered on multiple work streams for GoTo including; Competitive Audit, Strategic positioning, Brand Story, Brand Architecture, Brand Product and Portfolio naming, TOV and Messaging, Brand Identity (including Typography, Iconography and Photography), Focus Groups, Mnemonic (Motion logo), Sonic Mnemonic (Sonic Logo), Brand Guidelines and Localization Guidelines as part of our comprehensive engagement. Now reinvented and repositioned to take its rightful place in the world – Welcome to the all-new GoTo.